Shape Up Your Yard! Is your yard looking somewhat rusty? Is your nursery congested? Do your fences need a haircut?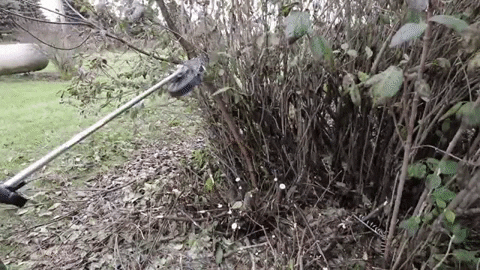 The Heavy Duty Brushcutter

It resembles having a yard group to manage the grass, cutting the hedges, and plowing the nursery. In contrast to basic trimmer head, the Heavy Duty Brushcutter accompanies a novel circle plan with chainsaw teeth which is considerably more flexible as you can manage off little branches as well! The Heavy Duty Brushcutter is the ideal ally for your weed wacker! Built out of high-strength steel, the circle contains 20 sharp teeth which are no counterpart for weeds, grass, growth, and that's just the beginning! The 20 teeth permit speedy and productive cutting, bringing about less time you spend keeping up your yard.
Features:
The disc structure is durable

Designed for FAST and EASY cutting of small trees, heavy brush, thick weeds, and grass

Universal Fit:

 

fits all trimmer models

 (Stihl, Echo, Worx, Black & Decker, Greenworks, Husqvarna & many more!) 
The center of the bottom designed by alloy material is more durable.

Suitable for gas-powered trimmers and brush cutters with 30cc and higher engines

Operates at maximum 10,000 rpm

Chainsaw tooth riveted onto blade can be sharpened with 3/16" chainsaw file

Inner Diameter 25mm/2.5cm
The Heavy Duty Brushcutter works with straight-shaft weed wackers and is not difficult to install. The plate is around 9" in breadth and is 2 mm thick. The middle opening is 1" in width. The plate is intended to work up to 10,000 RPM. Take control of the weeds and undesirable growth in your yard with the 20-Tooth Heavy Duty Brushcutter!
Package Includes: 
1 x Heavy Duty Brushcutter Blade