Transform Your Weed Whacker To A Machine That Slices Through Anything!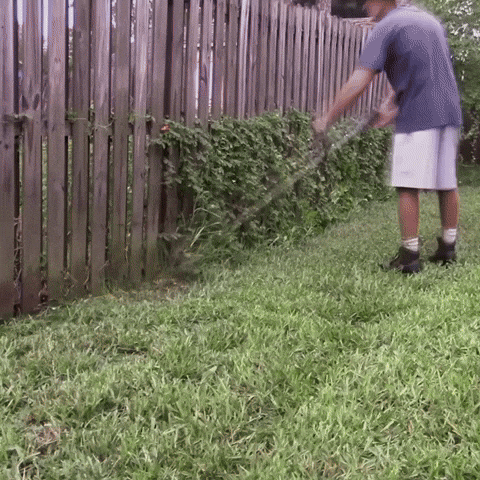 Are you tired of your trimmer getting clogged and tangled with thick weeds?  Well say goodbye to rewinding inefficient plastic string trimmers!
Replace your trimmer head with the Lawn Trimmer Extreme that immaculately slices through grass, weeds, and wood without hardly lifting a finger!
Remarkably more successful at cutting than a customary string trimmer or weighty lawnmower, saving you a great deal of time and disappointment.
BENEFITS:
Demolish Weeds - With its enormous strength and flexibility, you can flawlessly slice through thick weeds, grass, and wood that wouldn't be feasible to cut with a traditional trimmer head.


Save Time - With its better capacity than slice through nearly anything, you'll have the option to get all gardening and agricultural work done 10x quicker. If you feel your weed/grass trimming jobs are taking too long this is the tool for you!

No More Wire - No need to worry about buying new spools of trimming wire for every job. Utilizing the Lawn Trimmer Extreme makes garden work considerably more productive, likewise setting aside you cash.


General - Universal head fits every trimmer model. It very well may be introduced on petroleum/gas or electric clippers. Essentially screw the head onto the trimmer unit for fast arrangement!


Ultra Durable - The Lawn Trimmer Extreme is produced using high effect manganese steel. Our trimmer can be used every day without the need for constant replacements.
Please Note: This product is not available in stores!
UNIVERSAL HEAD FITS ALL TRIMMER MODELS
It fits on brands such as Stihl, Ryobi, Echo, Bosch, Homelite, Husqvarna, Worx, Black & Decker, Greenworks, Weed Eater, & many more. It can be used on both petrol/gas and electric trimmers
 SPECIFICATIONS
Material: High impact manganese steel

Safety: The blades are freely retractable in case of hard objects such as stones.
Mounting Hole Diameter: 25.4 mm / 1 inch (Universal Fit)
Diameter (With Blades): 26.9 cm / 10.6 inches
Height: 0.5 cm / 0.2 inches
  PACKAGE INCLUDES
1 x  Lawn Trimmer Extreme - Universal Trimmer Head Not The Entire Machine